Are you in need of some extra protection or healing? Chavaquiah, the guardian angel of reconciliation and harmony, may be just what you're looking for. This celestial being is seen as a representation of compassion and forgiveness, which makes it an ideal source of comfort and strength when difficulties arise.
With its calming vibrations, it can help remove negative energy from your environment while nurturing positive growth and unity between all beings. As such, Chavaquiah offers a unique way to restore balance in your "vie et" or life and allowing you to focus on manifesting the joy of living or "la joie de vivre". Keep reading below to learn more about this powerful spiritual guardian!
Who Is Guardian Angel Chavaquiah?
She is the angel connected to people born between September 13th and 17th, as well as those under the sign of Virgo. As her name denotes, meaning Chavaquiah brings joy and harmony into her followers' lives, creating strong links with loved ones and fostering peaceful environments.
Because of her protective powers, she can be called on in times of need to provide comfort and reconciliation. This female angel truly is a blessing; users of her guidance will find themselves surrounded by serenity and understanding. Whether they are seeking family reconciliation, a good atmosphere, or simply peace in their lives, Chavaquiah grants them the grace to realize their dreams.
The Characteristics Of Chavaquiah Guardian Angel
Chavaquiah's energy is a mix of light and shadow—she encourages both joy and understanding, but also warns against recklessness. Her primary characteristics are courage, tranquility, and faith, which she shares through her unconditional love for all beings.
Additionally, her sensitivity allows her to connect with others on an emotional level and provide them with the insight they need. She is also a great companion in times of doubt, providing her followers with the courage to keep going and hope for better days to come.
Virtues And Powers
Love – Chavaquiah is a symbol of love, and her energy helps create strong connections between people. Her aura encourages understanding and compassion, promoting peaceful environments in personal and public relationships.
Justice – She also facilitates justice and mercy, helping her followers to learn and make decisions with "par respect pour toi" or respect, fairness and compassion. This can be especially useful when trying to reach a peaceful resolution in conflicts or disputes.
Mission of Life – Chavaquiah encourages us to live our lives according to our highest purpose, helping us become more aware of our life's mission or "Mission de vie". Her energy allows us to break through any barriers that are preventing us from reaching our goals and encourages strength and determination in the face of adversity.
Karma – Chavaquiah helps us to see how our actions have an impact on ourselves and others, and teaches every parents, lovers, and people that we are accountable for the consequences of our decisions. She encourages us to take responsibility for our own lives and make conscious choices in order to create positive karma.
Angelic Choir
Chamuel – Chavaquiah's angelic choir is composed of Chamuel, the archangel of love, and his twin sister Seraphina. Together they grant us the power to forgive and accept others, regardless of their differences. They also foster understanding and compassion in our relationships, helping us create a stronger bond with those close to us.
Sefirot
Geburah
Archangel
Camaël
Element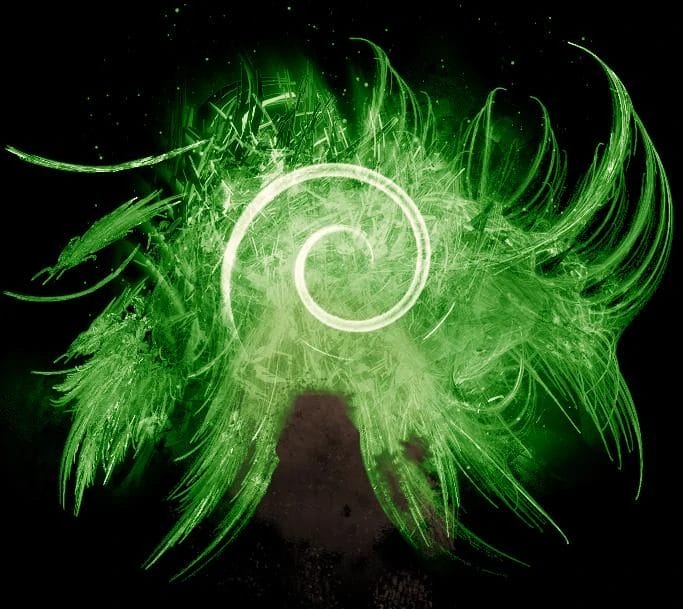 Earth
Hierarchical Color
Red
Color
Blue and Red
Gemstones
Opal, Aquamarine, Carnelian, Emerald, Beryl, Coral, Jasper, Malachite, Rhodonite
Planets
Chavaquiah is connected to the planets Mars and Saturn, whose energies bring determination, strength of will and courage. These energies also help us stay focused on our goals and move forward despite any obstacles we may face.
Why should you call Chavaquiah?
Guardian angel Chavaquiah offers valuable help and support, both in terms of inner strength and understanding of the external world. When you call on her, she helps to bolster your enthusiasm and assurance.
Her influence within the environment creates an atmosphere of peace and harmony that you can extend outwardly through your actions – working towards making friends instead of enemies.
Beyond this, Chavaquiah's presence also endows you with superior resource management skills, allowing you to take on big tasks without straining yourself. In short, it's wise to call upon Guardian angel Chavaquiah for help as she provides a wealth of invaluable benefits!
Angel Chavaquiah Provides
Compassion and understanding in personal relationships – guardian angel Chavaquiah is a great source of comfort and understanding, which can be tapped into in times of need. She encourages us to explore our feelings more deeply and accept all aspects of ourselves, enabling us to build healthy relationships with others and enjoy a harmonious environment.
Justice, mercy, and fairness – justice and mercy are qualities we should all strive for, and Chavaquiah helps us achieve that. Her energy allows us to stay balanced and make decisions that consider the well-being of others and our own. This can help create an equal society, with justice being served fairly.
Awareness of life's mission – Chavaquiah's presence can help us to become more aware of our life's purpose. She guides us towards clarity and understanding, allowing us to take control of our destiny and realize our dreams.
What to ask angel Chavaquiah?
If you need assistance to improve a connection with a parent or child, asking your guardian angel Chavakhiah for guidance can be helpful.
This angel is powerful in strengthening bonds, restoring peace, and resolving conflicts and quarrels. She has many profound qualities that can be expressed throughout human relationships, including couples, families, work teams, and more.
How to call Guardian Angel Chavaquiah?
Chavaquiah, the Guardian Angel is a powerful spiritual entity often called upon for guidance and protection.
If you wish to communicate with Chavaquiah during their scheduled regency hours – February 11, April 25, July 8 & 9, September 21, and December 2 between these time 11:20 and 11:40 – here is a simple ritual that you can use to increase your chances of success. Begin by filling a room with the sweet aromas of nutmeg and benzoin incense, and take some time to relax both your body and mind.
FAQ's
How can I contact my guardian angel Chavaquiah?
The best way to contact your guardian angel Chavaquiah is through prayer and meditation. By taking time for reflection, you can open up your heart and mind to communicate with your guardian angel.
What should I ask Chavaquiah for help with?
You can ask Chavaquiah for help in any situation that requires healing or protection from harm. This could be physical illness, emotional stress, spiritual confusion—or anything else that requires special attention or care.
How can I thank my guardian angel Chavaquiah?
The best way to thank your guardian angel is by practicing gratitude daily. Showing appreciation for what you have can help increase your connection with spiritual guidance, strengthening your bond with your guardian angel Chavaquiah.
Conclusion
Guardian Angel Chavaquiah is the symbol of reconciliation and harmony. He is known to bring people together and help them see eye to eye.
If you are seeking peace in your life or reconnecting with someone, consider calling on Chavaquiah. He will guide you to a place of understanding and compassion.