Are you curious about life path number 6? Whether it's your own birth date or somebody else's, this is a great place to start learning all about the meaning and implications of life path numerology.
We're going to cover topics from love and relationships to career options and overall compatibility – just in case you were looking for some extra insight into yourself or someone close to you! Ready for an exciting journey?
Let's begin with understanding the single digit and what life path number six represents!
Meaning Of Number 6 In Numerology
Numerology's definition of 6 is that it embodies the heart. It stands for unconditional love and care, supporting, nurturing others, and even healing them. With its incredible power of compassion and empathy coupled with a strong sense of optimism, this number radiates warmth like a beacon in times of darkness.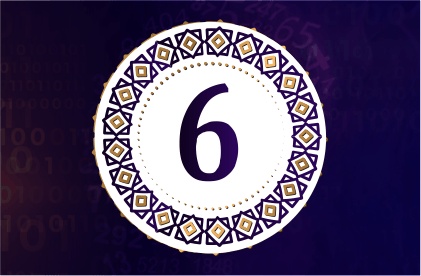 Number 6 in the numerology chart also stands for truth, responsibility, and balance – as in restoring order to situations that may have gone awry. This number is like a guardian angel, always there to help in times of need.
Life Path Number 6: Meaning
As life path 6, you have a deep attachment to your home and family oriented, always putting the needs of others before yourself. Your strong intuition is almost parental; it compels you to care for those that are close to your heart.
Your life is a quest for equilibrium and contentment. You're the steady anchor in any relationship, providing security and trustworthiness to all those around you. Life's path number six is principally about being adoring- giving it out and accepting it from others.
It also stands for peace, harmony, fairness, and justice; you are a natural born mediator in many respects. Your biggest challenge is learning to trust your own intuition so that you can make decisions without lose sight or second-guessing yourself.
Life Path Number 6: Ruling Planet
Venus, the planet of love and charm, is associated with the number 6. People who have this as their ruling number are often considered cheerful charmers whose magnetic personalities and irresistible captivation will draw many to them under Venus's powerful influence.
Your ability to build strong connections with others is unparalleled and often seen as uncanny. You have a knack for finding common ground that can bridge any divide, no matter how extreme.
Life Path Number 6: Characteristics
If your Life Paths Number is 6, you are a loving soul who dedicates yourself to the service of humanity. You feel deep empathy for those in need and find immense joy in helping others. Your dedication to humility, control freaks, and caring for all makes you special!
Positive Traits
• Creative – You are very creative and have a great eye for beauty.
• Responsible – You take responsibility for your actions, never shying away from the consequences of having a leadership role.
• Balanced – You strive for balance in every aspect of your life, always seeking harmony and stability.
• Compassionate – Your generosity and empathy are beyond compare, allowing you to comfort those in need.
• Loyal – You remain devoted to your beliefs, values, and those closest to you without fail.
• Supportive – You are always there to support and encourage those around you, never passing up the chance to lend a helping hand.
Negative Traits
• Overly Caring – You are so devoted to helping others that you can forget to take care of yourself.
• Unassertive – Your desire to please everyone can lead you to neglect your own needs and desires.
• Impulsive – You may tend to act without thinking or being too trusting of people.
Life Path Number 6: Love And Romance
If your life's path number is 6, you are a romantic at heart. You have an innate need to be nurtured and protected by someone who loves and cherishes you. You thrive in relationships where your life partner encourages and supports your creative endeavors, respects your opinions, and values the safety of your bond.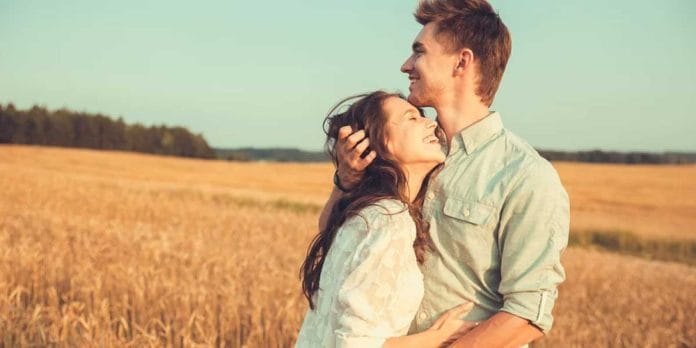 You are extremely loyal to those you love and will go out of your way to show them how much they mean to you. Your compassionate nature means that you are always willing to listen, understand, and offer advice to a partner in need.
However, your trusting nature can sometimes make you too giving or inclined to forgive transgressions that cause more harm than good. Make sure to practice self-love and set boundaries with those who don't value your feelings as much as you do. This will help protect you from getting hurt.
Life Path Number 6: Relationship And Compatibility
If your life path number is 6, you seek balance and harmony in your relationships. You are deeply devoted to your family and friends, always ready to lend a helping hand or an ear when they need it.
Your sensitive nature makes you highly compatible with those who share similar values and qualities such as compassion, loyalty, and creativity. Your intuition is strong and you are always in tune with the needs of those around you, which makes it easy for you to form strong connections.
Overall, your life path numbers 6 indicates that you are a kind and loving soul who longs for companionship. You strive to build meaningful relationships filled with trust, understanding, and mutual respect. With your empathy and compassionate nature, you are sure to make a lasting impact on those around you.
Most Compatible With
Life Path Number 2 – You two make a great team, sharing deep compassion and understanding.
Life Path Number 3 – Both of you strongly desire creativity and connection, making this relationship dynamic and exciting.
Life Path Number 9 – You both have great respect for one another and understand the importance of giving back to the community as destiny number.
Least Compatible With
Life Path Number 3 – Your differences may lead to clashes and misunderstandings.
Life Path Number 5 – You two are likely to have a lot of disagreements due to your different approaches to life.
Life Path Number 7 – Your intense emotions can be overwhelming for your logical partner.
Life Path Number 6: Career And Money
If your life's path number is 6, you will likely be drawn to careers that involve helping and serving others. You have an innate ability to connect and empathize with those around you, a natural teacher, making it easy for you to provide support when needed.
You are constantly looking out for the welfare of others, often sacrificing your own needs to ensure everyone is taken care of. This motherly nature makes you well-suited for social work, counseling, teaching, or nursing jobs.
You have a strong moral compass and tend to be drawn to career paths that involve justice, fairness, and equality. You are financially responsible and take great care in managing your money. You often make decisions based on personal values rather than financial gain, but you still understand the importance of saving for the future.
In money aspect, you are wise and mindful with your money, always seeking to make a secure financial future for yourself and those around you. You often prioritize helping others above yourself and seek out ways to give back to the community.
Overall, life's path number 6 individuals are driven by their desire to help others and create harmony in the world. They have strong values and a great capacity for compassion, making them well suited for careers that involve caring for or serving others. With their financial responsibility and sense of morality, they will make a lasting impact on those around them.
Life Path Number 6: Family And Friendships
If your life's path number is 6, you are a devoted and loving family member. You have strong ties with your relatives and always prioritize their needs over your own. You seek to create harmony between family members by listening to everyone's opinion and finding common ground for discussion.
You are also blessed with the ability to make friends easily, as people are naturally drawn to your kind and compassionate nature. You prioritize relationships over everyone else, working hard to ensure everyone feels heard and respected. You are an excellent listener and can often be found giving advice or lending a helping hand.
FAQ's
What is the life path number 6?
The life's path number 6 is associated with kindness, empathy, and understanding. People with this life path are often driven by their desire to help others and create harmony in the world. They have strong morals and a great capacity for compassion, making them well suited for careers that involve serving or caring for others.
What are the most compatible match-ups for life path number 6?
Life's Path Number 2, 3, and 9 tend to be most compatible with life path number 6. These relationships often have a solid foundation of understanding and compassion, making them dynamic and exciting.
What are the least compatible match-ups for life path number 6?
Life Path Number 3, 5, and 7 tend to be the least compatible with life path number 6. These relationships can have difficulty finding common ground and understanding one another's views. There is often a lot of disagreement between these two types.
What challenges do life path number 6 individuals face?
Life Path Number 6 individuals can sometimes struggle to prioritize their needs. They are often so busy helping and caring for those around them that they forget to take care of themselves.
Conclusion
All in all, people with a Life Path number 6 are service-oriented and make great friends, parents, and writers. If you have this life path number you likely possess many positive traits including generosity, idealism, self-sacrifice, and justice.
You also have the potential to be quite successful in any career that involves helping others or serving the community. Do you know what your life path number is? Are you compatible with someone who has a Life Path Number 6? Share your thoughts with us in the comments below!