Are you curious to know what your March 27 zodiac sign holds in store for you? Check out this comprehensive horoscope and personality guide to see what the stars have in store. You might be surprised at some of the things you learn!
March 27 Zodiac Sign: Aries
Aries are known for being full of initiative and energy, and those born on March 27th are no exception. You enjoy a challenge and will often go out of your way to seek one out. Others may find your honesty and charm refreshing, even if you don't always take their advice.
You like to hear the stories of others, but you're just as likely to forge your path. Ultimately, you're confident in your ability to achieve whatever you want. And that's what makes you such an inspiring person to be around.
March 27 Element: Fire
Fire is an element that is often associated with strength and confidence. Those who are governed by this element are often able to stand up for themselves and their beliefs. Fire can also be a very passionate element, and when combined with air, it can create a situation full of heat and energy.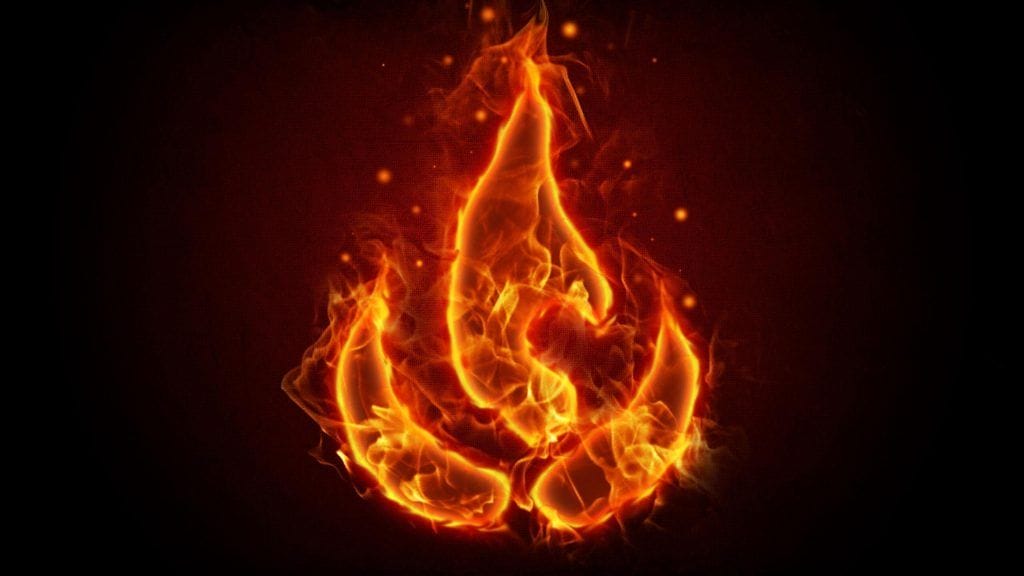 Fire signs are often drawn to others who are also fiery and passionate, and they can sometimes have trouble knowing when to back down. However, fire signs are also very loyal and protective of those they care about, making them great friends and allies.
March 27 Zodiac Quality: Cardinal
Cardinal signs are the natural leaders of the zodiac. Those born under a Cardinal sign are driven, determined, and ambitious. They like to be in charge and take the initiative in whatever they do. Cardinal signs are also known for their ability to take risks and fearless nature.
Those born on March 27th have Cardinal energy. This makes them natural leaders who are always up for a challenge. They are also very balanced and level-headed, meaning they can be counted on to make sound decisions in difficult situations. Cardinal energy is all about protection, so those born under this sign tend to be very protective of those they love.
They will always fight for what is right and stand up for the underdog. If you know someone with Cardinal energy, you can always count on them to be there for you when you need them the most.
March 27 Planetary Influence: Mars
Mars is the planet of action and aggression. Those under its influence are often quick to anger and can be very impulsive. However, Mars also gives people the courage to stand up for themselves and their beliefs.
People with strong Mars energy are often natural leaders. They are always up for a challenge and tend to take charge in any situation. They are also very passionate and can sometimes be a bit over-the-top. However, their passion is what makes them so inspiring to others.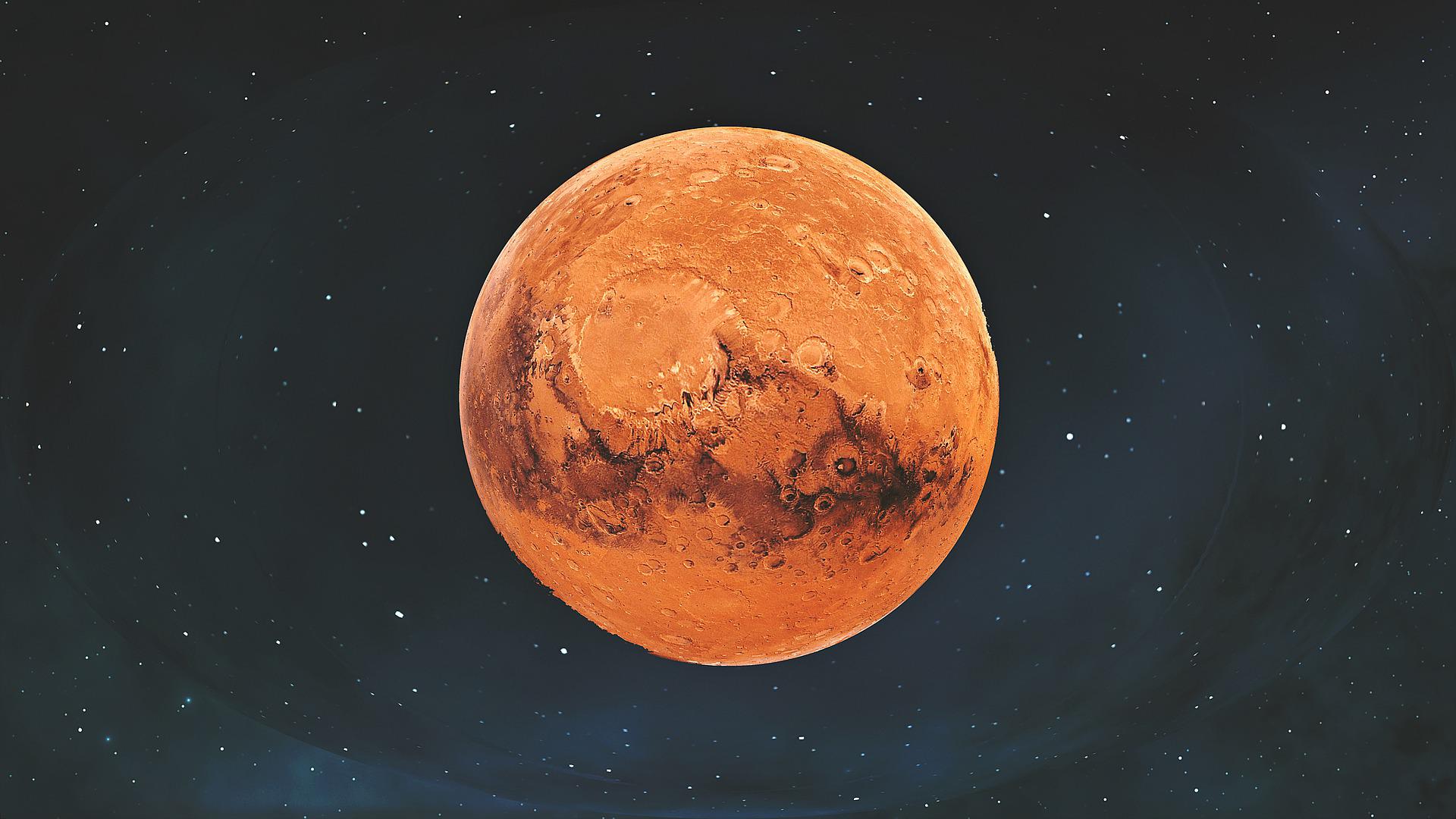 Mars governs the zodiac sign Aries, which means those born on March 27th have strong Mars energy. This gives them all of the positive qualities associated with this planet, as well as some of the more negative ones. However, they also can use their Mars energy to their advantage.
March 27 House: The First House
The first house is one of the most important houses in astrology. It represents the individual nature of each person, as well as the action-oriented nature of Arieses. This placement means initiative and beginnings, but it also signifies the unique way each person experiences life. In other words, the first house is about how we see ourselves and the world around us.
The first house is also linked to our physical appearance and outward demeanor. Our clothes, hairstyle, and general appearance often reflect our first house placements. The first house is an essential part of our astrological charts and can tell us a lot about ourselves and our place in the world.
March 27 Zodiac Symbol: Ram
The Ram is Aries's symbol, representing new beginnings, assertiveness, and courage. Rams are always up for a challenge and are not afraid to take risks. They are also very loyal and protective of those they care about.
Rams are often seen as strong and fearless leaders. They are the ones who take charge in any situation and are always up for a challenge. However, they can also be impulsive and quick to anger. Their passion and courage are what makes them so inspiring to others.
March 27 Zodiac Compatibility: Gemini, Leo, Sagittarius
Those born on March 27th are most compatible with Gemini, Leo, and Sagittarius. These signs have similar energies and share a love of adventure and new experiences. They also share a passion for life that keeps the sparks flying in any relationship.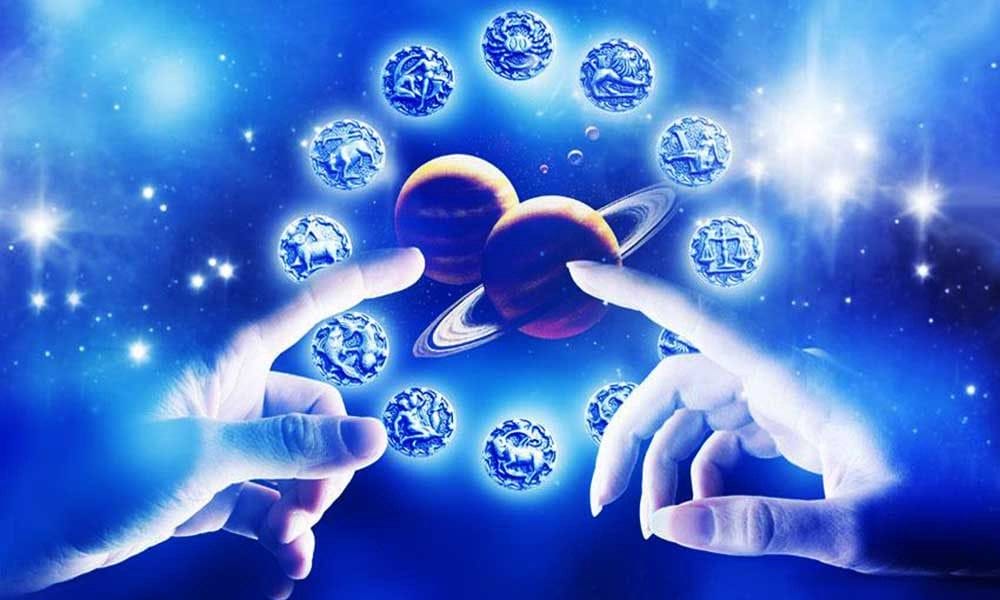 These pairings are most likely to result in harmonious, passionate relationships. Gemini perfectly matches Aries because they share similar interests and values. Leo is also a good match for Aries, as they are both confident and outgoing. Sagittarius is another excellent match for Aries, as they share a passion for adventure and exploration.
All three-star signs are compatible with Aries because they share common interests and traits. As a result, these pairings are more likely to result in lasting relationships.
Read more on Aries Compatibility
March 27 Birthday: Love Life and Relationships
Love is something that everyone craves. Love is what makes the world go round, they say. Love is something that can make you feel complete. Love is something that Aries chases. They are known to enjoy the act of pursuit when it comes to love.
They relish the lead-up to the first date. This could involve flirting or being bold with their affections. Aries will romance others hard and do all the work in planning for dates and time spent with their crush. This shows how much they value love and how they will go above and beyond to make sure that their loved ones are happy.
Love is beautiful and if you're an Aries, know that your tendency to chase after it is a good thing. It shows how strong your desire is and how you're willing to put in the work to make things happen. So don't be discouraged if you don't always get the results that you want, because at least you know that your intentions are pure and in the end, that's all that matters.
March 27 Birthday: Career and Money
Aries are known for being driven and ambitious, which also extends to their career choices. Many Aries succeed in Mars rules, such as engineering, construction, or the military. These careers often offer Aries the opportunity to be in charge and to use their natural strengths to get ahead.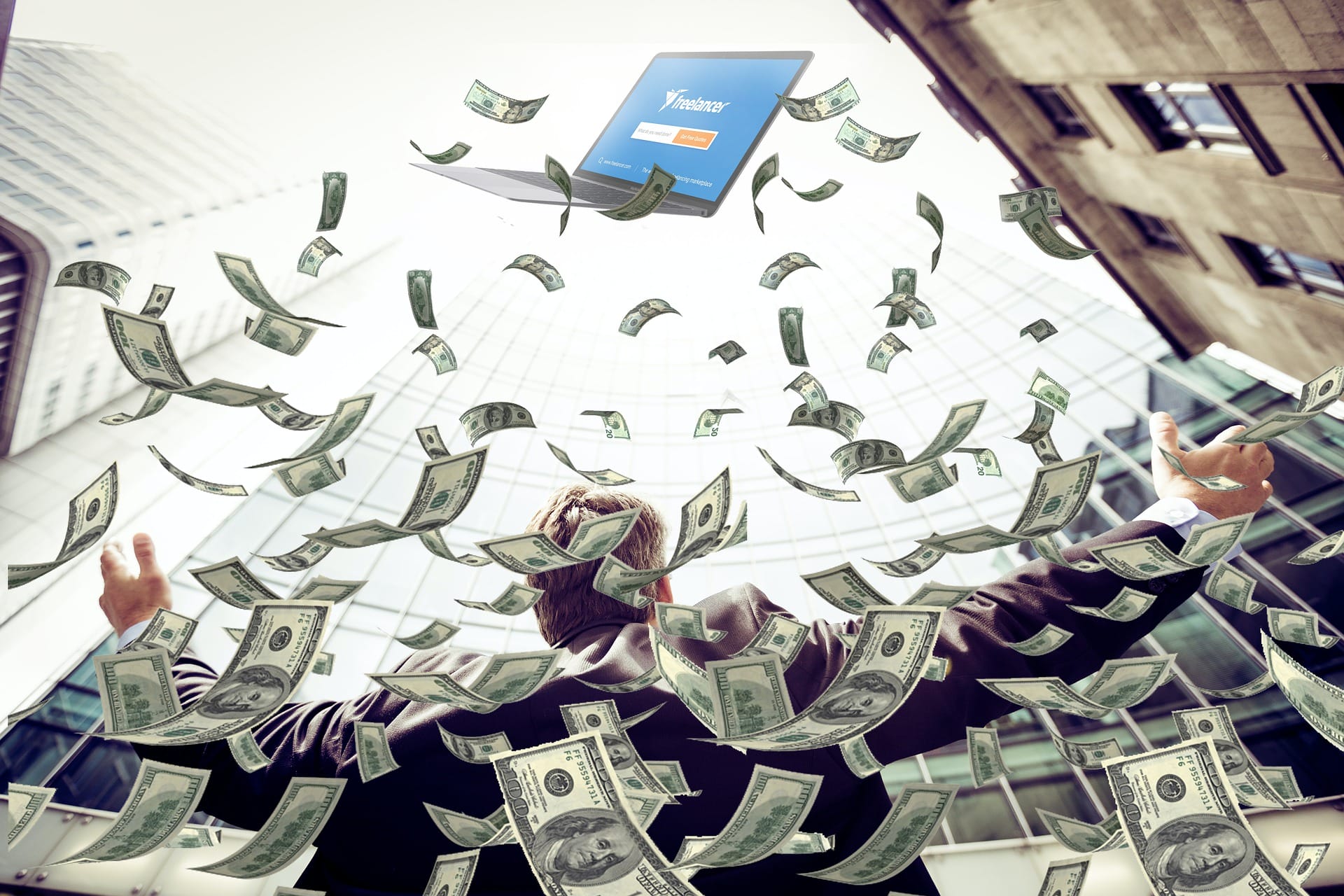 Additionally, many Aries find financial success in these industries, which is essential to them as they enjoy having a comfortable lifestyle. While some Aries may feel drawn to more creative or unusual professions, they often find that they are most successful when they put their drive and determination into a more traditional career path.
March 27 Birthday: Personal Growth and Spirituality
Personal growth and spirituality are important to Aries, although they may not always show it on the surface. Aries is a sign that is constantly evolving and growing, and they often find themselves drawn to new ideas and concepts.
This can make them seem like they are constantly changing their beliefs or opinions, but they are just trying to find what works best for them. Aries are not afraid to challenge themselves, and they often use their personal growth as a way to help others.
They are generous with their time and energy and always willing to lend a helping hand. Aries is also a very spiritual sign, and they often find solace in nature or their personal beliefs. They may not be the most vocal about their spirituality, but it is imperative.
March 27 Birthday: Birthstone and Lucky Numbers
Birthstones for those born on the 27th of March are Bloodstone and Aquamarine. Bloodstone is a deep green stone with red flecks that is said to have mystical powers. Aquamarine is a light blue stone that is associated with courage and strength.
The lucky numbers for those born on this day are 9, 18, and 27. Bloodstone is said to bring good luck to those who wear it, while Aquamarine is the stone of courage. The number 9 is considered a lucky number in many cultures, and 18 is a lucky number in Chinese culture. 27 is considered a lucky number in Italian culture.
March 27 Birthday: Beauty And Social Qualities
Your beauty is natural and effortless. You don't need to try too hard to look good, and you often surprise people with how beautiful you are. You're confident and comfortable in your skin and know how to work your best features. You're not afraid to be different and have a unique style that sets you apart from the rest. You're always up for trying new things and always willing to take risks. People are drawn to your fearless spirit.
Aries are well known for their social qualities. They love to have fun and be in the company of others, which makes them the hit at any party. Aries are also intelligent and funny, making them even more desirable companions.
Additionally, Aries are not afraid to take risks or try new things, which makes them exciting and unpredictable. Other people are naturally drawn to those who embody these qualities, making Aries the perfect party guests. Whether they are mingling with new people or spending time with old friends, Aries always manages to have a good time.
March 27 Birthday: Overall Personality
In general, an Aries born on March 27th has strength, tenacity, and the capacity to call upon those traits when they are needed. They generally take the path of their own choosing and make decisions after their impulsivity. Although this may sometimes make them appear domineering or conceited, it also gives them the motivation to succeed.
When they set their sights on something, they are determined to achieve it no matter what. This attitude often inspires others to follow their lead. March 27th Aries are natural leaders who are not afraid to take risks. Their courage and confidence are evident to others, and they often find themselves in positions of authority.
Whether in their personal or professional lives, they always try to be the best at whatever they do. They are competitive by nature and always up for a challenge. March 27th Aries enjoy taking risks and pushing boundaries. They are always looking for new experiences and ways to test their limits. Their impulsiveness can sometimes lead them into trouble, making them exciting and fun. If you're looking for adventure, an Aries born on March 27th is the perfect person to have by your side.
Positive Personality Traits
If you were born on March 27, you are likely to be a courageous and passionate individual. You are confident and determined, with strong leadership skills. You are also generous and ambitious, and you value your independence. These positive personality traits make you an excellent friend, partner, and leader. You are the type of person who is always up for a challenge, and you dare to take risks. You are fiercely loyal to your loved ones and always stand up for what you believe in. People born on March 27 are confident, independent, and driven to succeed. If you know someone with a March 27 birthday, tell them how much you appreciate them.
Personality Weaknesses
Personality weaknesses can make life difficult for those who possess them. For those with birthdays on March 27, some more challenging personality traits include being aggressive, competitive, temperamental, impulsive, and attention-seeking. While these qualities can be positive in some situations – such as when they're channelled into a healthy competition or used to drive creative endeavours – they can also lead to problems in relationships and other areas of life. Too aggressive individuals may have difficulty maintaining friendships or intimate relationships, as their constant need to assert themselves can be off-putting. Those who are too competitive may find that they're always striving for perfection, which can lead to unhealthy stress levels. And those who are temperamental or impulsive may find it hard to control their emotions, leading to outbursts that damage relationships. If you have a March 27 birthday, you must be aware of your negative traits and work on keeping them in check. Otherwise, they may end up causing more harm than good.
FAQs
What does the Aries personality mean?
Aries, like Leo and Sagittarius, is a passionate and determined leaders. They have a cheerful disposition and work hard to build community. However, they can become frustrated by details that are not necessary.
Do Aries people usually fall in love quickly?
Aries is a sign that falls in love rapidly once someone captures its attention. They also fall out of love as quickly.
Who are some famous people who were born on March 27?
Actor Michael York, Director Quentin Tarantino, Singer Mariah Carey, Actor Nathan Fillion, Singer Fergie, Actress Brenda Song, and Singer Halle Bailey are just a few famous personalities who were born on March 27.
Conclusion
The March 27 zodiac sign is Aries. They are the first sign of the zodiac and are cardinal fire signs. Their element is fire, which gives them the qualities of enthusiasm, courage, and determination. They have a lot of energy and can be very impulsive. This makes them great leaders but also means they can be impatient and short-tempered sometimes. They are always moving forward and like to be constantly active. If you're looking for someone always up for a challenge, Aries is your best bet!