Are you a Taurus sign? If so, then you're probably interested in learning more about your sign and what it represents. In this blog post, we'll share some of the personality traits associated with the Taurus, as well as information on compatibility and love.
We'll also highlight some famous people who share your sign. So, if you're curious to learn more, keep reading!
Zodiac Sign: Taurus
The Sun sign moves through this sign from April 20th– May 20th under the tropical zodiac. It is an Earth sign, and its symbol is the bull.
Taurus, the second sign of the modern zodiac, represents strength, stability, and tenacity. Taurus' ruled by Venus, the goddess of beauty and love represents individuals that are determined to pursue their goals no matter how difficult or trying circumstances become.
These Taurus natives possess an unbeatable ambition and appreciation for material comforts. Taurus is also an Earth element sign which makes these individuals lovers of nature; they thrive on cultural activities in natural settings and savoring fresh air and good food outdoors now and again.
While Taurus can be stubborn at times due to its fixed modality quality, it is this same trait that pushes Taurus natives to persist until they eventually reach their goals.
Taurus can also be very patient when waiting for the right time to make moves and decisions in their lives, making them reliable workers, friends, and romantic partners. Taurus' combination of strength, determination, ambition, and patience make up this powerful sign of the zodiac's character.
Zodiac Symbol: Bull
The bull, a symbol of strength and solidity, represents Taurus. The bull has long been associated with fertility and abundance due to its association with agriculture and farming.
It perfectly represents Taurus' appreciation for material comfort and stability. The bull's reliance on instinct reflects Taurus' tendency to stick to their gut when making decisions.
Ruling Planet: Venus
The ruling planet of Taurus is Venus, the goddess of love and beauty. This planet's influence brings loving, sensual energy to this sign.
Taurus reflects Venus' values of luxury and appreciation for the finer things in life. The focus on pleasure and comfort also comes from Venus's as fixed ruling planet, influence over this sign.
Taurus Love And Relationship
Those born under the sign of Taurus are naturally romantic and passionate. They take relationships seriously and will always strive to keep a relationship stable and secure.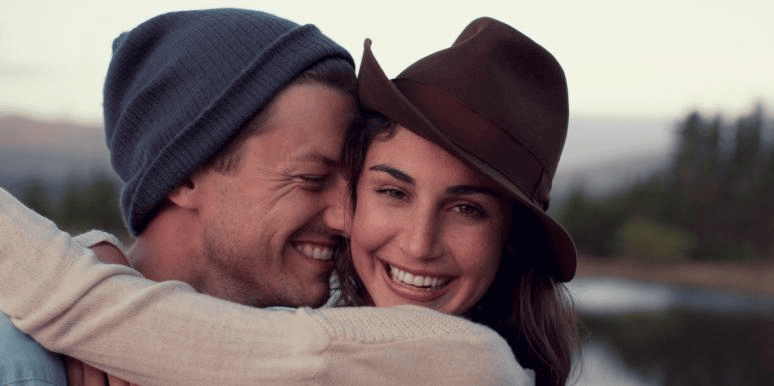 In return, they expect dedication and loyalty from their partners. This is also quite patient when it comes to love; they prefer taking things slow and building up trust before diving in too deep. Regarding compatible partners, These natives get along best with other Earth signs, such as Virgo and Capricorn.
Taurus Money And Career
Taurus career are often highly ambitious and driven when it comes to their career. They love money and material comforts, so they will often go to great lengths to pursue a job that pays well or offers luxuries that suit their tastes.
They can also be quite tenacious when it comes to work; Taurus natives will stick with a project until it is completed, no matter how difficult or tedious it can be.
When it comes to money concerns people are quite prudent; they prefer saving their finances rather than spending them recklessly. They are also very devoted when it comes to managing finances, making them great financial advisors and analysts.
Taurus Personality Traits
Taurus people are often very reliable, practical, and stubborn. They can be quite headstrong when it comes to making decisions and standing their ground but they also have a strong sense of responsibility and commitment that makes them dependable partners, friends, or colleagues.
Positive Traits Of Taurus
Intelligent – People are often quite intelligent and have a knack for problem-solving.
Dependable – Taurus rules natives often have a strong sense of responsibility, making them dependable partners.
Patient – People are quite patient when it comes to making decisions, preferring to take
Hardworking – Taurus energy people are often quite hardworking, willing to put in the effort, and persist.
Dedicated – People are highly dedicated to the tasks they take on and will usually stick with it until completion.
Logical – Natives are often quite logical and practical when it comes to their approach to tasks.
Generous – People are often very generous, especially with those they care about.
Chilled – People are often very laid back and relaxed, taking life's challenges in stride.
Determined – People are highly determined and will strive to reach their goals no matter what.
Sensuous – People are naturally sensuous and enjoy pleasure, luxury and comfort.
Negative Traits Of Taurus
Stubborn – People are often quite stubborn and headstrong, making it difficult for them to compromise.
Lazy – People can often be quite lazy, preferring to take it slow and easy.
Materialistic – Patives are often very materialistic and focused on money, luxuries, and material comforts.
Rigid – People can be quite rigid when it comes to their beliefs and opinions.
Jealous – People can often be quite jealous and possessive of their partners, friends, or possessions.
Lethargic – People can often move quite slowly, taking a lot of time to make decisions or take action.
Controlling – The natives are often very controlling, preferring to be in charge of their own destiny.
Vindictive – People can sometimes be quite vindictive and have a tendency to hold grudges.
Self-Indulgent – Natives are often very self-indulgent and enjoy the finer things in life.
Taurus Compatibility Signs
Taurus natives are generally compatible with other Earth signs, such as Virgo and Capricorn, who share their practical nature and sense of responsibility.
Scorpio And Taurus
Scorpio and Taurus can be mutually beneficial partners. Scorpio's intense energy and mysterious nature can help to keep the routine of daily life interesting, while Taurus' steadfastness and loyalty help to provide a safe foundation for both partners.
Virgo And Taurus
Virgo and Taurus can be a great match, as both share an admiration for stability and structure. Virgo's analytical approach to life complements the practicality of Taurus, making them a very compatible pair.
Capricorn And Taurus
Capricorn and Taurus make an excellent couple. Both signs are highly ambitious, hardworking, and goal-oriented, making them a great team for achieving success. They also share a mutual respect for tradition and loyalty, which helps to keep their relationship strong.
Taurus Incompatible Signs
Taurus natives are generally not compatible with zodiac signs, such as Aquarius and Leo. While their practical nature and stability can be a good foil for impulsiveness, they often struggle to find common ground.
Aquarius And Taurus
Aquarius and Taurus can be an interesting combination, as they offer each other something different. Aquarius' independent spirit and innovative nature can often clash with the steadfastness, leading to conflict in the relationship.
Leo And Taurus
Leo and Taurus can be a difficult combination, as the two often have very different approaches to life. Leo's fiery passion and boldness is usually at odds with the practicality of Taurus, making it hard for them to find common ground.
FAQ's
What type of person is a Taurus sign?
Taurus is associated with being headstrong, practical, persistent reliable and loyal. All of these characteristics are related to the Second House of Self-Worth and Income, which Taurus also rules.
Which famous people are Taurus sign?
There are many famous people who are Taurus, including:
Former Queen of the United Kingdom: Queen Elizabeth II
American actor: Dwayne Johnson
American actress: Megan Fox
English singer-songwriter: Adele
American actor: George Clooney
English former football player: David Beckham
Chief Executive Officer of Facebook: Mark Zuckerberg
To whom do Taurus usually get married?
Taurus people usually get married to people who share their practical nature and sense of responsibility, such as Virgo or Capricorn. They also have a strong appreciation for loyalty and stability, so they are often drawn to these signs.
Who is the perfect match for a Taurus zodiac sign?
Taurus and Scorpio are astrologically compatible because they share similar interests. Taurus zodiac signs love stability, while Scorpios also appreciate practicality. Even though they have different traits, these two signs share a very intense and passionate relationship with each other.
Is a Taurus romantic?
Yes, Taurus friends are naturally romantic and are known for their loyalty and devotion. They also enjoy being pampered, as they appreciate the finer things in life. Taurus people can be quite possessive at times, but this usually comes from a place of love and protection.
Conclusion
If you're a Taurus sign, you probably know that people see you as being reliable and practical. You likely have a strong work ethic, and you take your commitments seriously. People born under the sign of Taurus fixed earth sign are often very loyal, which can make them great friends or partners.
Taureans also tend to be quite sensual, and they enjoy indulging in their five senses. If you're looking for love, remember that compatibility is important when it comes to finding a lasting relationship.
Be sure to check your astrological chart to see if you're compatible with fixed signs or another fire sign like Aries or Leo. Love planets Venus will enter your sign on April 3rd, so this would be an ideal time to start dating or working on your current relationship. Thanks for reading!